Gerry Wade is a professional actor based in Dublin, Ireland. This versatile actor has starred in a number of top TV and Film productions. Film work includes: Ella Enchanted, Intermission, King Arthur, Laws of Attraction, The 4 Horsemen, Hill 16. TV work includes: Podge and Rodge, Primetime, Mobs in America, The Tudors…
Gerry Wade is at home on stage or on screen. He brings his experience and presence to every role he plays. He has inhabited a range of parts over the years that take in everything from your friendly barman to your worst enemy. His first screen role was in Ella Enchanted with Anne Hathaway and his most recent film appearance was in A Belfast Story with Colm Meaney.
TV roles in the successful hit Love-Hate and Raw are some of his fairly consistent parts in TV drama.
Theatre roles in everything from musicals to drama to comedy are always a must for this versatile and adaptable performer. Gerry has also directed several short films and two plays but remains first and foremost a dedicated and committed actor.
---
Latest News
Film: Radha
Role: Vial Man
View: Festival Circuit 2016
---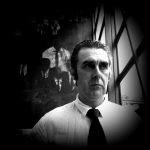 Film: Atonia
Role: Bret
View: Festival Circuit 2016
---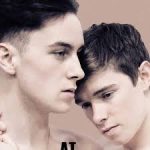 At Swim Two Boys
Role: Mr Doyle
Venue: Samuel Beckett Theatre, Trinity College, Dublin
Date: June 2016
---